We are looking for a self-motivated Salesperson with ability to work independently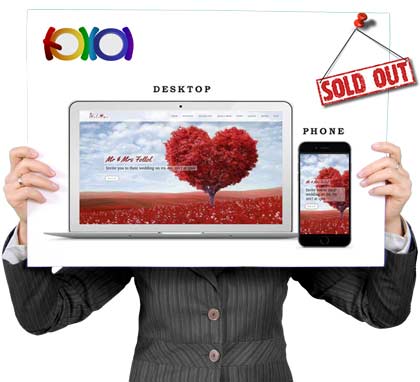 BENEFITS
· Up to 30% Commission on each sale you make;
· You can work whenever you want;
· You can work wherever you want;
· You do not need to go to an office;
· You can also have it as a second job;
· You can sell services in any language.
SALARY:
Based on your Sales.
You get 20% commission on every sale you make or even up to 30% for larger and more profitable customers.
We are a dynamic company that offers its employees a great culture and the opportunity to make great money.
Example:
When you sell 4 marketing campaigns worth a total of $35,000 – then we owe you:
$10,500 (your commission = 30% x $35,000)
Our Sales Reps made a median of about $115,000 yearly in 2018
ACCORDING TO OUR STATISTICS
WHAT OUR SALES REPRESENTATIVES DO:
Sales Representatives sell professional services such as:
World-Class Web Design
SEO – Google Top 10
Digital Marketing
Google Ads (AdWords)
Video Design
and more
Sales representatives (Reps) offer our services to customer and negotiate with them.
All our services could be sold to customers Worldwide.
You can sell our services at anytime and anywhere.
You can do it as a full time job or a part time job.
You can sell our services to your friends or to people you do not know at all.
RESPONSIBILITIES:
Recommend and sell our services to customers, based on their needs and interests.
Answer customer questions about our services.
Identify prospective customers.
Work with inside sales representatives, customer service, project managers and payment departments to estimate or quote prices (contract terms, warranties, and delivery dates).
Monitor market conditions, innovations, and competitors services, prices and sales.